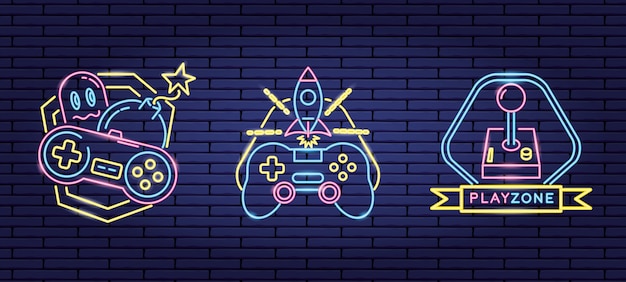 The game market is growing more and more, it is also believed that it will reach US $323.91 billion by the year 2023. Only in 2019 it was much more than US $120 billion. With the arrival of quarantine, specialists are sure that it will grow by more than 40% worldwide. As a consequence, it becomes quite feasible to start investing in the Market Games today. Many marketing companies already use the medium as food advertising.
There are so many things to take into account at these times! Therefore, we have separated a complete guide to show you how to start working in the area and make this your main source of income. Read on to find out more!
A little about the history of the Market Games
The year 2019 had a growth of 4% when compared to the year 2018. Mobile platforms are the ones that earn the most, reaching up to S $ 64.4 billion. Playing on your cell phone is much more affordable and the best: it doesn't ask you to buy a PC gamer that can cost more than U $ 5,000 dollars. PC's players have a total share of $ 29.6 billion in the franchise.
Some experts say the AAA game market is declining and could reach a range of -5%. However, there is an explanation for this: in the last year even fewer games of this style have been developed.
Bringing more current data, in 2020 the forecast would be US $ 124.8 billion. However, no one expected the Pandemics to arrive. It brought a considerable increase in sales, remaining at an average of $ 155 billion. The year was also marked by overwhelming arrivals: Xbox Series X, PS5 and also the launch of games like Cyberpunk 2077.
Game Brasil Survey shows that the predominance in these areas is of women, totaling 53% of the users. The Mobile platform is in greater numbers for this reason. Men usually prefer to play through a computer or PC Gamer.
CyberPunk 2077 and other investments
Cyberpunk was due to be launched in April in the year 2020. However, there were unforeseen events that only advanced the process to November. Coming November, the maximum deadline was December. The visual resources and all the development reached more than U $ 121 million. As you can see, the investments are huge and the returns are even higher.
Partnerships have already been launched that involve not only the Market Games, but also the clothing industry. Even Adidas has admitted that it will launch custom shoes for fans.
There are other options that are not left out either: Red Dead Redemption took 5 years to develop and cost more than $ 100 million for Rockstar. There were more than 800 people working intensively on the project.
Although these options are the most famous, we have cases of high investment and that were not so successful: Too Human. It also surpassed the $ 100 million mark and was released more than ten years ago, in 2008. However, they had less than one million copies sold and the success was not as expected. In addition, they had to respond to cases in court, they fell into popular forgetfulness.
Anyway, knowing that the Market Games grows in a positive way, it is important to know which tips to start being part of it, isn't it? We have prepared a list of the main ones.
Check out 5 tips to enter the Market Games
There are two ways to enter the Market Games: being a player or a developer. We will start with tips for those who are developers and have no idea how to get started. Depending on your language or nationality, it is very common that information on the subject is lacking. In the Latin American game market, information is very scarce, for example. But then: how about we know what the tips are?
1- Learning codes in English
This tip is best for readers from other countries who speak Russian, Spanish, Portuguese, Polish and many other languages. Most materials for developing games are in English language. The material is found in abundance, whether about updates, codes or news.
In addition to learning what the codes are in this language, it is important that you also know how to converse fluently. That way, you can further expand your contacts and opportunities. Although starting a new language from scratch is complicated, with a lot of effort and dedication it is possible. In addition, there are options for exchanges, further boosting your learning. There, it is possible to talk to fluent people and learn things that in a simple class would not be possible. We must also not forget all the cultural enrichment of doing an exchange!
2- Knowing programming techniques
This is one of the most important – and difficult – parts of them all. In order to enter the game market, it is very important to know how to program well and show how much you know. There are several types of programming, from the simplest to the most advanced. As we mentioned earlier, for the development of a game a team of 800 members was needed and they spent 5 years. So, you can already have an idea of ​​how difficult it can be!
Therefore, there are some structures that must be studied in order to become a good professional:
vectors, arrays

algorithms

data structure

fundamentals of software engineering

Many others
3- Constantly learning
updating yourself on news and releases is very important, as much as for an SEO analyst who works with ranking on Google. The Market Games is constantly updated, games are developed, new techniques and many other things.
Another tip is to play a lot, that way you can get inspiration for your creations. We are not saying to copy other people's development, be careful!
If you are a person who reads various types of books and knows the world of literature and philosophy, will you not make better texts than those who have no contact with the area? The same goes for game developers. So, don't let your age or financial condition become an excuse for not learning about new options available in the gaming market.
4- Overcoming all shyness
If there is one thing that shouldn't happen, it is shyness. Good communication is essential to achieve partnerships and investors. Don't be afraid to "slap your face", as many say. One idea to end this is to start attending forums in the area and discuss with other members.
When you are "pretty loose" in the written field, move on to options that require speech. To do this, you can record videos for Youtube or participate in online team competitions.
If you look for new opportunities and put shyness aside, your future may hold big surprises. Don't just stay in your room afraid of what they might think, have an entrepreneurial mind, worthy of success!
It is worth mentioning that to demonstrate authority on a given subject, one must speak with authority. Shyness demonstrates some undesirable factors such as lack of experience, fear, lack of confidence and many other negative aspects that can scare investors away.
5- Choosing an area
It is not always possible to be good at everything, is it? Therefore, it is necessary to look for a theme to specialize and make the best project. This dynamic also applies to other areas of knowledge: If you are a writer who writes for technology blogs, someone who writes one day about technology, the next about beauty and the next about cars, will know as much as you do about the topic? Use all your invested authority on just one subject.
A good game developer manages to have understanding in areas that are adjacent, but has only an exclusive specialty. The world of programming is huge, extensive and tiring, it is literally impossible to know about all topics.
So choose something you want to work on for the rest of your life and invest in it. Take courses, campaigns, developments and more. Be known as an authority in an area you like and dominate.
Anyway, now that we mention what are the main tips for those who want to enter the gaming market as a developer, don't you think something is missing? Yes! We didn't quote about Cyber gamers. How to become one? Is it difficult? What are the steps for that? Continue reading because that's what we're going to talk about!
Tips on how to enter the gaming market as a cyber athlete
And what to do when you don't want to know about programming and prefer to play and get paid for it? Can you make money like that? All of this is possible due to the development of technology and the growth of the Market Games. Nowadays, playing competitions through the computer has become a real exercise: it exercises the brain, develops a sense of teamwork and the creation of strategies. There are several games that already allow great competitions on a world scale: League of Legends, Counter Strike, FIFA or Clash Royale are the main ones.
So read on to find out how to enter the gaming  market and become a successful cyber!
1- Finding out how far you want to go
First of all: what do you want to do and where do you want to go? Answering these questions is very important to start preparing a strategy.
Make mind maps and even short lists of pros and cons. Now is the time to scribble the paper and decide what can go right or wrong on this path. For example, a negative aspect is the family's non-acceptance or lack of financial conditions to promote projects. A positive part of this adventure would be salaries, doing what you like and being recognized.
Another aspect is to try to define in which type of company you want to work, should it be big or small? It is also worth separating in what type of area you want to work: Casual, indie, mobile, VR, …?
Anyway, think about all these aspects because it is from them that you should start to predict your future actions. So stop reading this article and think about it. Or, separate time: it will take longer and your whole career is at stake.
2- Creating technical skill to start playing
Now that you have created your mind map and know what your long or medium term goals are, it is important that you create technical skills to start moving forward.
In short, technical skill allows you to perform the main task of playing the gamer. Do I need to be faster? Have a strategy? How am I going to develop this?
The tip is to focus on just one and invest all the time in it so you can specialize. Remember that we told developers that the programming world is too long to be a professional in all areas and that you should focus on just one? This is also true for you in this case.
This does not mean that it is not important to have several skills, but if you are reasonable in all of them, you can never stand out in anything specific. Prefer to be grade 10 for something specific and not grade 7 in all areas. The world is full of 7 notes, but few 10 notes. Think about it!
3- Creating and developing emotional intelligence
According to the co-founder of VPSLeague, Luiz Eduardo Cavalcanti, all gamers should know how to adapt within competitive platforms. Many of them have already been expelled for not knowing how to deal with internal feelings and unleash offenses within competitions. This is more serious than it may seem and should not happen at all. Games should be a place of seriousness, where everyone respects each other.
To avoid damaging your reputation and still suffering even more offense and criticism within the internet, it is important to know how to control anger and the time to explode. Playing is not just about creating strategy, it's about developing emotional intelligence.
It is not enough just to have technical skill if you do not have emotional intelligence. This is a fact: someone who is losing the game and does not let it be seen, still runs the risk of winning because nobody knows that he is not well. But if you, even if you play well, are losing and start to demonstrate it through facial expressions or speaking, it will be even easier for the opponent to get ahead. The reason cannot be lost to emotion.
4- Developing a portfolio
Like writers and designers, having a portfolio showing your gaming performance and experience can be decisive.
For this, you can carry out countless different activities, especially writing articles or recording lectures. In addition, it is important to know how to facilitate the process of knowing your profile. Therefore, FACILITE the entire step by step. Don't make the client or investor have to download files to get to know you and nothing like that. Do not make the best portfolio if it cannot be accessed simply and quickly. An alternative is to create a website, there, you can add everything, photographs, videos and texts. There are very inexpensive options to create an optimized platform and that is very creative. If you already have some knowledge in templates, you can create from scratch without the help of professionals, paying only an average of $ 20.
If you do not have knowledge in creating websites, you can seek the help of professionals. This way, the value can increase from U $ 200 up to U $ 5000. Be aware of the used colors and copywriting texts.
It is not necessary to put everything in the portfolio. Put only the BEST that was produced, like a competition and other related things. It is not necessary to record all matches to add to your website. Another recommendation is NEVER to put knowledge values, to want to quantify how much you know through vocational tests, for example. Watch:
"In my view, it is horrible and I am already behind on it because it simply cannot measure knowledge. People are (or should be) in constant learning, that is, this percentage should never be 100% (and we have already received many resumes scoring 100%). " – Guilherme Mazzaro, from Behold Studios
How do cyber athletes or developers manage to find vacancies or advertise jobs in the Market Games?
We already know that the game market is young but already has great potential. This, it is important to know how to adapt and for that, there are many ways to get jobs. We separated what are the main tips to help you publicize your work. Just read on to find out more!
Gaming market business websites
Many gaming markets have a choice of "Jobs" in the menu. To find out what they are, it is important to go to the Game Industry Map and look for the available options. Write them all down and visit all the sites to analyze the menu and find out if you have any opportunities available. If the answer is positive, prepare your portfolio well and send it to them.
After doing this, just stay tuned in the email box and they will probably give you a return, be it good or bad.
Social networks or forums
Many companies prefer to advertise vacancies through social networks because it is the place where the public is most located. It is much easier for someone to check social media every day than to scan all producer and developer sites for opportunities.
There are several groups, so it is always good to analyze which ones are more worthwhile to be accompanied. Some of them can bring returns and have more opportunities (they usually have more members). The same goes for common pages, invest in the producers you prefer and stay tuned for updates. You will not be able to follow everyone, otherwise you would lose your entire day in it!
Contacts related to market games
Knowing more people in the area it is possible to have the option of receiving more company proposals. A good part of the vacancies in the Market Games is not disclosed, it is already directed to a specific network and that they already trust. For that, invest time and dedication in good networking.
For this, it is important to start attending events and parties related to the topic you work on. Searching through Linkedin you can find several ads. Get to know people who know the business owners and show their full potential.
Freelance platform on market games
This is a rarer option and is especially useful for programmers. On autonomous platforms it is possible to find projects from the most varied niches, including game development. For that, it can be a great idea to create a register and try to promote your portfolio there. Of course, the initial projects will be small. However, these first clients can recommend you to other contacts and bring you a range of opportunities.
Therefore, try to make an appropriate price for your service, not being too small and not too high. Also show your portfolio.
They are recommended only for beginners. If you want to go further, just use it to attract contacts and then move on to your own business. The fees and the devaluation of the professional are part of the freelance routine and you don't have to go through that. A very common example was the Brazilian platform Visão Confiança, which started with services on platforms and when they had customers and contacts, migrated to the site itself. In this way, they valued their service even more and could have a network even greater than the limitation offered by online platforms.
So, what do you think about the Market Games? Do you want to try it?
Working in the gaming market can be more difficult than it looks. There is a long way to go, so be determined and don't give up on your goals. In addition to technical skills, it is important to develop emotional skills to deal with losses and uncomfortable moments.
Despite being recognized now, it is constantly growing and promises to raise much more each year. It is already a fact: more than 63% of people who spent the year 2020 have already played a game on their cell phone or computer, regardless of which one it was. In relation to 2019 to 2018, they had a growth of 4%, that in scale of billions of dollars is A LOT OF THING.
So, Do you have any questions about market gaming? Comment below  your opinions with Gateway!!