In the exciting intersection of the electronic gaming and cryptocurrency worlds, a remarkable partnership is taking shape. Nuuvem, a prominent Brazilian game distributor, has joined forces with Binance, the world's largest cryptocurrency exchange, to offer gamers a unique experience. And Latam Gateway, a Brazilian payment institution specializing in instant payments, played a crucial role as the facilitator of this innovative collaboration.
Nuuvem – The World of Games at Your Fingertips
Nuuvem stands out as one of the leading distributors of electronic games in Brazil. Their catalog includes highly anticipated releases and timeless classics, catering to all types of gamers. Based in Rio de Janeiro, Nuuvem has gained the trust of the gaming community, becoming a go-to source for digital game purchases and console credits.
Binance – A Global Leader in Cryptocurrency
Binance needs no introduction, being the world's largest cryptocurrency exchange. Its trading volume places it at the top of the industry, and its mission is clear: to become the leading crypto infrastructure provider for the future. Binance Pay, a secure and borderless payment technology, is one of Binance's key offerings.
The Transformative Collaboration
The collaboration between Nuuvem and Binance is a noteworthy synergy. Now, Nuuvem's customers can purchase games and console credits using cryptocurrencies, thanks to the integration of Binance Pay. Latam Gateway played a pivotal role in facilitating these transactions, creating a reliable bridge between the two companies.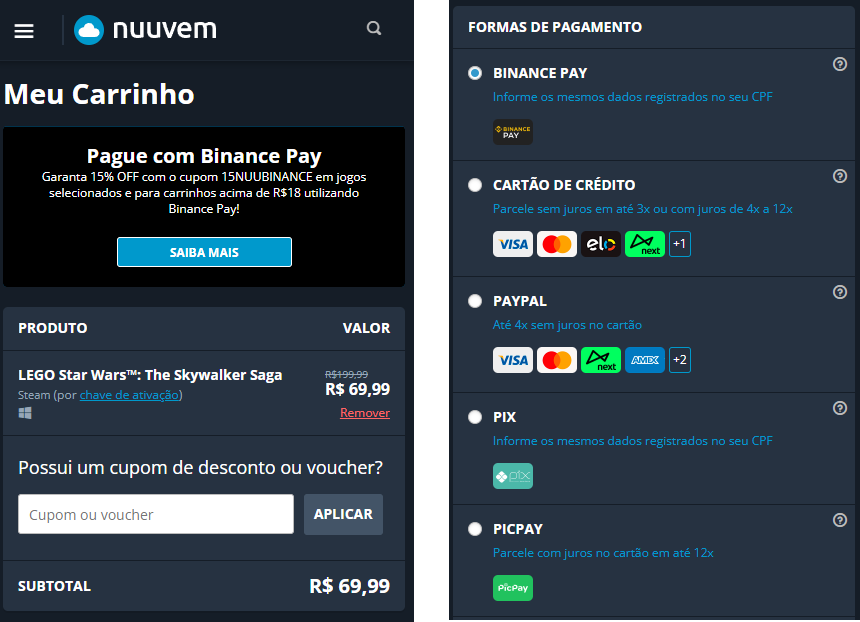 How It Works – Purchases and Payments with Cryptocurrencies
Gamers now have the freedom to use their cryptocurrencies to make purchases on Nuuvem. This not only enhances flexibility in payment options but also marks a milestone in how gamers interact with their passions. With Binance Pay, it's possible to shop at stores supporting this technology, making it possible to book trips and acquire games using cryptocurrencies.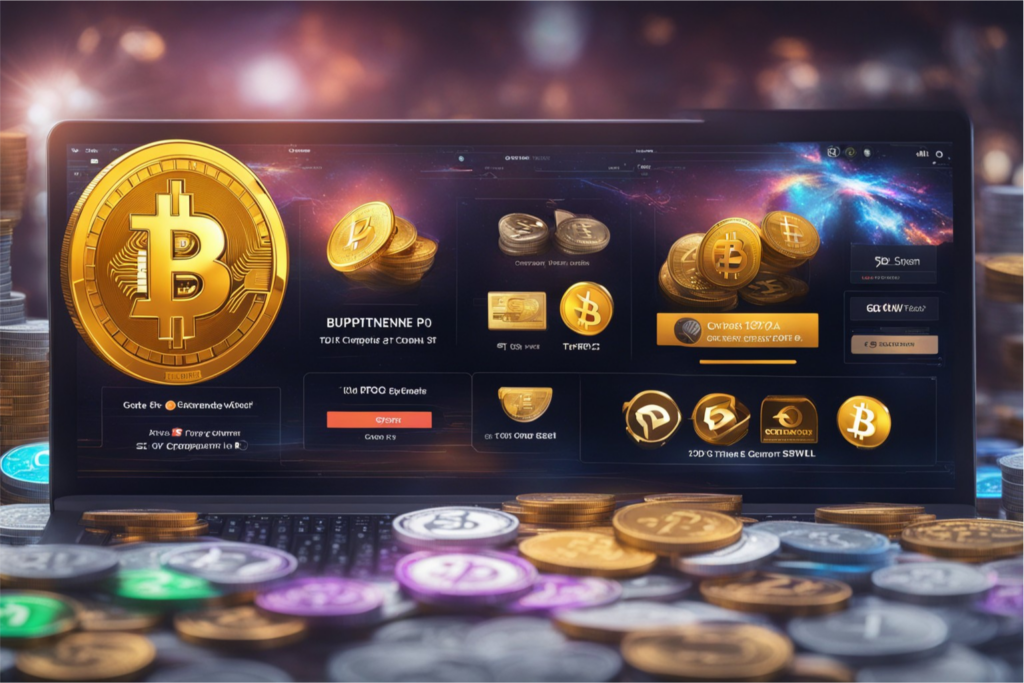 Looking to the Future
This inspiring partnership between Nuuvem, Binance, and Latam Gateway signals an exciting trend. As more companies explore the potential synergies between gaming and cryptocurrencies, we can expect a revolution in how digital transactions take place. The future looks promising, with a range of new opportunities and innovations on the horizon.