As if in the blink of an eye, technology is getting better every day, and what was useful and innovative before has become even better today!
Indeed, the existence of specific technological resources never even crossed people's minds until recently, while others did, but through the progress of techniques and processes, these mechanisms have been improved and today play a crucial role in the world.
The big question centers on the fact that, more than innovating in the means, technology has revolutionized in generating new resources in a short space of time and has led humanity to depend on them in a free way.
Some of these tools are:
1. Artificial Intelligence and machine learning;
2. 5G and the Internet of Things;
3. Augmented/Virtual Reality;
4. Blockchain;
5. Robotics;
6. Datafication;
7. Cyber Security.
Want to understand each one of them better and know how these mechanisms will influence human life in the coming years? Then continue with Latam Gateway and check it out!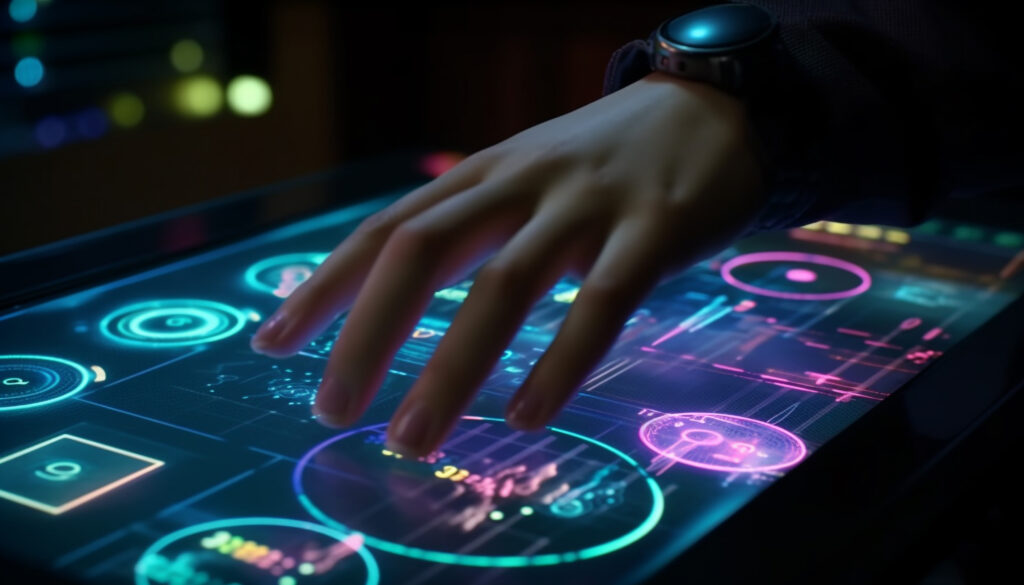 Check our list of emerging technologies!
The leading emerging technologies for the coming years are:
1. Artificial Intelligence and machine learning
Artificial intelligence (AI) is the set of systems that allow machines to make human-like decisions, supported by a huge database. Machine learning, on the other hand, is the method by which this data is analyzed, and decision-making patterns are created.
Artificial intelligence has been talked about and developed for quite some time now. In recent years, in particular, the world has been facing its improvement process even more latently.
However, this is a technology that is still going to undergo further adjustments! The way in which people work, entertain themselves, and relate to each other will be totally influenced by AI, going far beyond a talking refrigerator or a virtual assistant.
It is predicted that these capabilities will be able to assist authorities, government institutions, and companies through implicit, accurate, and independent interactions. Machine learning, for example, will be exploited by all industry models, increasing machine learning capacity.
2. 5G and the Internet of Things
We are barely out of 3G and 4G, and already we are facing 5G, a much more powerful, faster, and more effective mobile wireless network. Compared to previous generations, 5G has the potential to connect, download, and share more data.
In the future, the virtual devices people use, such as streaming platforms, apps, and others, will have their bandwidths increased so that only 5G can outperform them.
Through it, it will also be possible to enjoy the refinement of the so-called internet of things (IoT), that is, the connection between physical objects to the internet, which will boost agriculture, environments, smart cities, and others, promoting more productivity and efficiency.
3. Augmented/Virtual Reality
Augmented or virtual reality is a technology that allows the superimposition of virtual components on human reality, generating a realistic interaction between the real and the digital world, breaking boundaries, and attracting people and various segments.
Just think about how games have become even far-fetched or in the metaverse and their ability to establish human relationships in a virtual network.
See also: Brazilian Gaming Market: Why And How To Invest In It?
4. Blockchain
Blockchain is the network for registering virtual operations. Thus, it is possible to securely note data from various procedures, not just financial ones, as most people incorrectly think, given its relationship with bitcoin.
The decentralized data chain will be incorporated by hospitals and clinics, agencies, industries, and notary offices, as we will discuss in a specific content on the subject. Curious to understand more? Just access the link and check out the full article.
5. Robotics
Robotics has also evolved tremendously as studies and improvements were made in the use of robots in human activities, and one of the fields in which it has been most used is the automation of work.
In this sense, in addition to working in factories, data analysis, business, agribusiness, and other segments, the prediction is that robots will also increasingly dominate repetitive tasks such as cleaning, warehouse management, deliveries, and many others.
6. Datafication
Through datafication, the software transforms human activities into data. From them, useful and meaningful information is generated for companies in order to learn more about individuals, understand their demands, and design new technologies to meet them.
Today, data processing is crucial and has moved businesses worldwide. Just think about how many references a simple smartphone can capture and then be processed and optimized by large corporations.
7. CyberSecurity
Finally, considering that cyberspace is the new reality, the threats that used to hang around the real world have also begun to gravitate to the virtual environment. With this comes the need for efficient security practices and mechanisms, and this is precisely what Cyber Security proposes.
Seeking to fight against attacks, cybersecurity seeks to reinvent itself more. Therefore, it is a technology that will constantly be emerging.
These technological tools will receive the most promotion in the coming years, and now that you know more about them, you can foresee trends and find solutions to explore. Stay tuned to the Latam blog and always be aware of the major technological transformations that are being developed in the world!