In recent times, the has been increasingly discussed and in high demand. It is considered to be the future of technology, the Internet, and cryptography. Big companies like Meta and Tencent are already investing in large projects that are taking off. As a result, many investors are looking for those investments to generate profits.
With this in mind, we have prepared a list of 8 metaverse projects that are booming. Read on and learn more about each of these initiatives. Scroll down the page and check it out right now!
What is a metaverse project?
To understand what projects in the metaverse are, first we need to understand what the metaverse is in itself. In a simplified way, it can be considered the union between the real and the digital world, gathering the best parts of each one. In it, users can interact with each other through avatars.
Through the metaverse, people can have a normal routine and live experiences that they would have in the physical world. With the development of this technology and of cryptocurrencies, shopping in this reality has also become possible, and this has caused large technologies, such as Google and Microsoft, to invest in metaverse projects.
In each of these projects, a new universe is created with different visuals, lands that can be bought to build houses, virtual events that involve financial transactions performed with cryptocurrencies like NFTs, and much more.
The metaverse and blockchain gaming
We can define as a shared and immutable ledger that facilitates financial transactions, reducing costs and risks. Today, video games are the closest experience we have to a metaverse. And thanks to blockchain technology, it is possible to buy, sell, and trade with other players. This is why games are so closely linked with the metaverse.
Check out 7 metaverse projects you should know about
Diving right into this technological universe, let's see some projects from the metaverse that you need to know. Check it out!
1. Decentral.games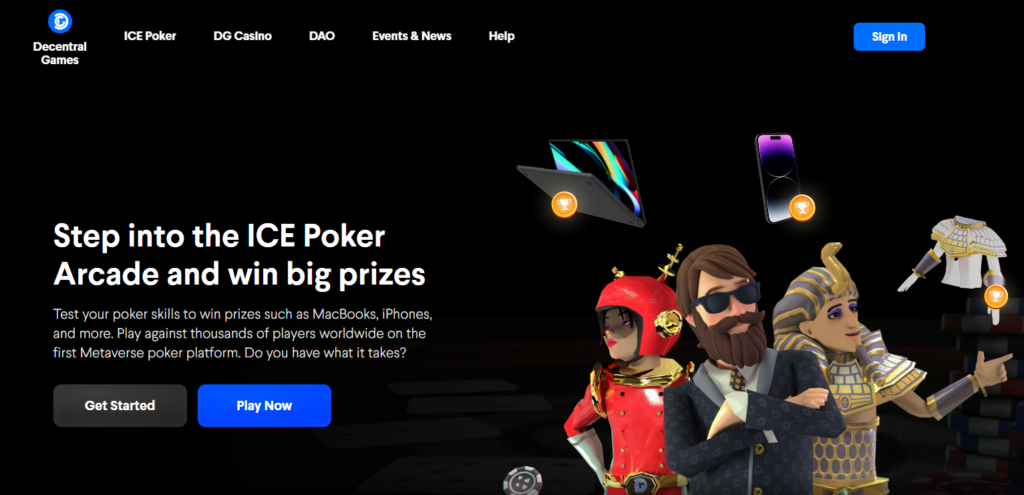 Decentral.games is a casino governed by a Decentralized Autonomous Organization (DAO). The ecosystem of this universe is powered by something called utility tokens (DG), a type of virtual currency used in the game. In it, users can generate passive income while playing simultaneously.
In addition, players can also acquire DG by providing liquidity to liquidity pools. The blockchain makes it possible to manage, own and gamble in the casino.
See also: What Is The Metaverse And How To Earn Money In It
2. Cyber Dragon
Cyber Dragon was developed by BinaryX and is an RPG-style game (Role Playing Game). The goal of the game is to search for rare items and loot using NFT heroes that players hire. In addition, at the end, you must defeat the most powerful boss.
The game system works via dual native tokens. They are BNX – a governance token – and Gold – the game currency. The payments go into the Cyber Dragon treasury and grow over time. When the dragon is defeated, the value is given as a reward.
3. Metahero (HERO)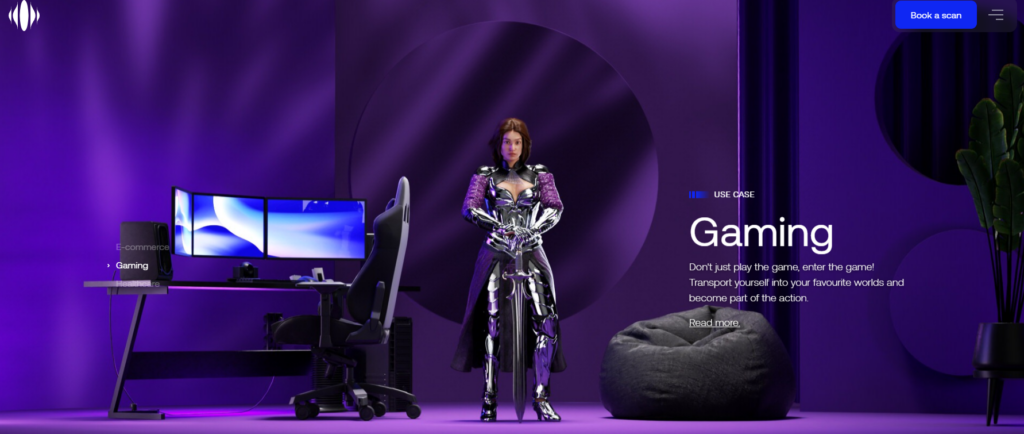 On this platform, users have ultra-realistic digital clones, produced in a 3D modeling partnership between Metahero and Wolf Digital World (WDW). Players scan their own bodies and create scans as an NFT to be used in the metaverse.
In addition, avatars can also be customized skills from a range of classes such as melee combat, elementalist, range combat, and assassin. Clones weren't the only thing in Metahero that were successful, tokens were too! HERO is the platform's native currency, and they promise to hit big markets in the coming future.
4. Star Atlas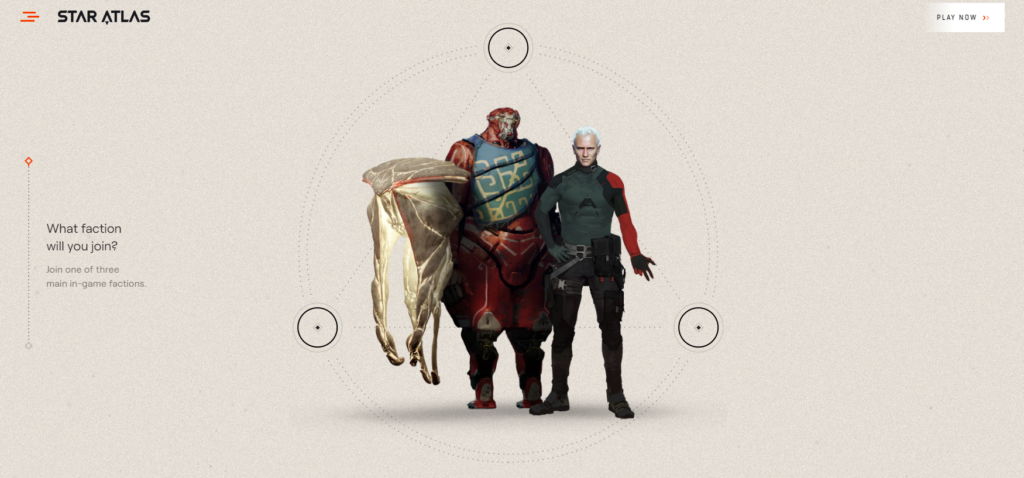 Star Atlas is one of the world's first AAA (huge production budget) crypto games. The platform has two types of tokens, the ATLAS (typical currency used to access the market and other actions such as entering battles) and POLIS (governance token).
5. Bloktopia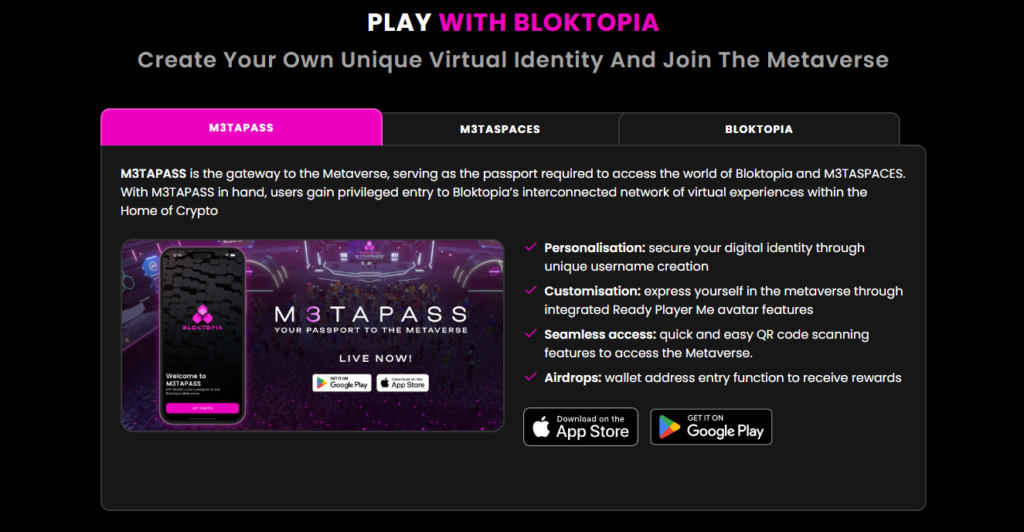 This metaverse project is themed around a 21levels skyscraper. Users can learn, make friends, do business, and many other activities. Bloktopia offers a virtual reality experience for the players.
Token holders are called Bloktopians, and they act in a central hub where they receive experience levels in cryptocurrency. Players can earn income by owning real estate, advertising, gaming, and more.
6. TopGoal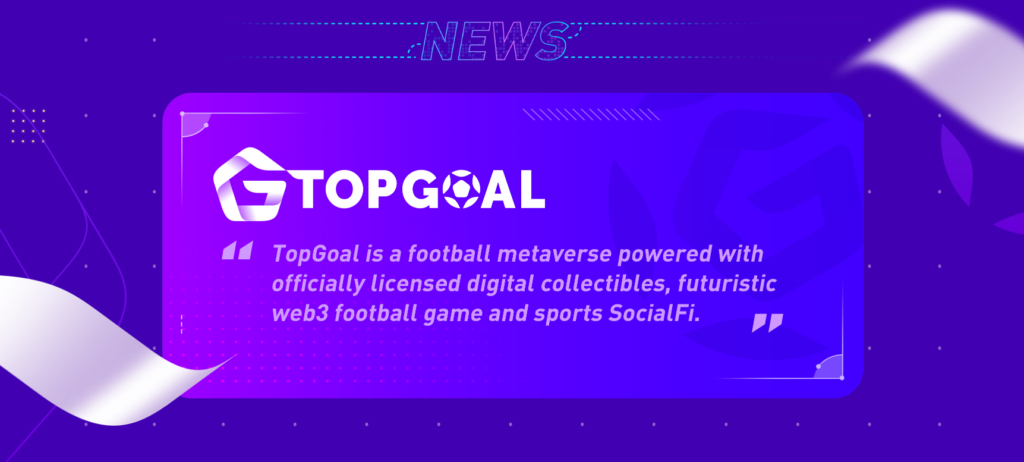 This is a collectible card game that licenses soccer players and sports teams as NFTs, and owners of these figures can play fantasy soccer matches with other players. The cards are released periodically through packs via sale or air release.
7. Cryptovoxels (CVPA)
Cryptovoxels is a platform that allows you to buy lots and build new experiences inside. The structure is similar to real life, with roads, buildings, and lands. The currency of choice is Ethereum and players can pay their bills by parcels.
Now you know some great metaverse projects and are ready to invest! We hope you enjoyed this content. See you in the next post!