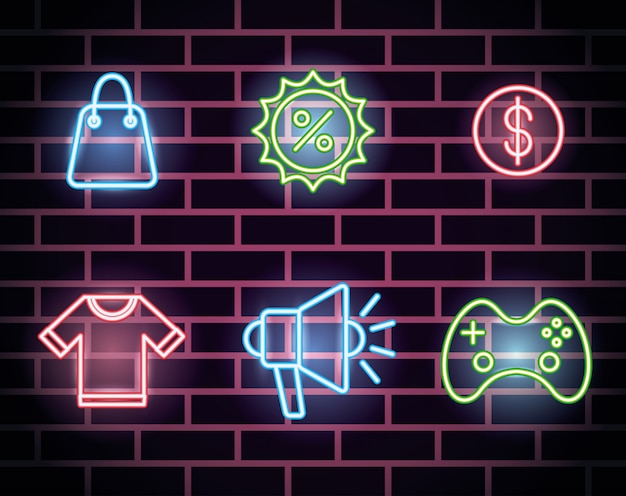 The world of games is growing more and more every day and according to the 2nd IBJD – Census of the Brazilian Digital Games Industry, it reached an increase of about 164% from 2014 to 2018, only in Brazil. Around the world, more than 83% of gamers have already paid for some premium function on the platforms. But, what are the main digital marketing strategies for this niche?
1- Paid advertising on social networks
It is a fact that the digital world is growing, and every second there are millions of clicks within these platforms. Therefore, investing in paid media on social networks can be advantageous and cheap. One of the advantages is possible to change the campaign at any time.
Results are viewed in real time via reports. It is precisely for this reason that digital marketing campaigns bring more satisfactory results than traditional marketing.
For example, after spending thousands of dollars on banners and posters, there's no other alternative but going back if you don't like gamers. However, when it is done in real time and you only pay for the results, you can make changes from anywhere. Changing a text after it was released became even easier with all th3 new technology.Another positive aspect is that social media campaigns are generally aimed only at the target audience. In other words, the brand will not need to invest in advertising for people who are not engaged in the subject.
Imagine you want to make an ad about selling children's books. On a TV channel with 1 million viewers from all niches and another channel with 1 million children, which one would you choose to spend the investment on? It is obvious that the second option is worthwhile.
The biggest difference between digital and traditional marketing
The same is true with digital gamer marketing. If the developer companies can invest only in the public engaged during campaigns through social networks, why would you do a campaign for those who don't like that specific subject.
You may ask, "But how does this relate to the subject? This is obvious!" However, this was a revolutionary change when it came to disclosure. With marketing through traditional means such as posters and newspapers, developers often failed to reach only the target audience. They invested in what, most of the time, would not bring the desired return.
So, what are the main tips on how to advertise through Instagram?
Enter all links from blogs and other networks
The first step is to insert the link of your social networks in  social media. Although this does not contribute to the ranking on Google of the blog or website, it does contribute to brand recognition. After creating a way to get all these social network users to the site, invest in engaging and optimized articles so that the bounce rate can decrease. Generally, when the site has the welcome page and the texts in a separate area, it is even more advantageous because it will have to go from one page to another.
Use calls to action
As you will read in the future, in digital marketing it is very important to take care with the colors and qualities of the image. But, have you thought about adding the famous Call To Actions (CTA) to them?
Think about entering less text and more CTA's. Generally, those present on social networks do not want to read large texts or polluted images. So, invest more in short calls that can be read quickly. Create urgency using terms like "now", "urgent". One of the most famous contextual phrases is: "Leave your comment now!"
Using more entertainment videos
A market survey carried out by the Brazilian platform "Visão Confiável" sought to find out what were the characteristics of the target audience of an English teacher who intended to launch classes through YouTube. The initial objective would be to teach free classes and monetize the channel with Google ADS ads.
One of the questions asked to the interviewees was: "In a class, how long on video do you consider satisfactory to learn and when is it frustrating to watch? How many minutes – or seconds – should you have at least? "
The satisfactory mean value was 10 to 15 minutes. Passing this, the students argued that the class is no longer objective. This is also true for digital gamer marketing. Conduct surveys through free platforms such as Forms and find out what type of content your target audience prefers, the appropriate time and many other factors.
If you see that the videos, as well as they are well designed, do not bring satisfactory results, perhaps it is for this reason. Is the weather ideal or beyond what is necessary?
2- Digital marketing with paid ads on Google
Imagine a situation where you develop a new game but have no idea of how to promote it. This can be a very viable alternative for those who do not have time to invest in free forms of disclosure (we will talk about them later). Some benefits of the platform are:
Flexibility

Higher conversion rate

Lowest price

Measurable result
Easy to optimize
Your ads will be carried out in countless ways, and you can choose from several options available: Youtube, Facebook, Instagram, Play store and others. However, it is important that digital marketing developers and analysts carry out market research to define which networks are predominant in the target audience.
The interesting thing is that if your brand already has a website, the process will be even easier and faster. All user data is already saved, just by analyzing it through reports. This is especially true for Facebook pages or Blogs that show performance through Google Search Control or Google Analytics. Some characteristics of the users presented will be:
How they access their platform, whether through tablets, cell phone or computer.
What tastes and areas are researched by them.

The age and sex of the public in greater number.

Regions and other demographic data.

Many other information.
By analyzing these aspects, it will be possible to develop technologies and ways to attract people when creating a campaign. However, there are a few tips before putting the program on the air and attracting audiences. Please note them  below:
Be careful with the colors used
Even beginners in digital marketing already know that colors are part of the psychological acceptance process. Generally, niches already have defined palettes for each area. We will explain this to you below.
Fast food companies like McDonald's or Burger King use orange colors or warm tones. This palette has the ability to stimulate consumption and generate hunger. For brands that value sustainability, green is one of the best alternatives because it brings out nature and environmental protection.
Copywriting texts: be careful with them
A digital marketing campaign through Google ADS requires care: it is necessary to present the product in a few words and in an objective way. So don't use complex words or long texts. Approach the product creatively, making the user have to research more about the topic. Promote the famous "fast information consumption".
Another option is to make use of mental triggers related to the need and urgency:
Best of the world!

You will not regret it!

Latest units!

See and find out!

Last minutes!

The market revolution!

Click here to learn more!
If you have a lot of information and want to stimulate the click, create an engaging title and use the famous "click to learn more".
Using appropriate keyword
There are many platforms that make it possible to research the keyword before creating a digital marketing campaign. As much as the words may be similar or even SLI, it is important to invest in options with greater searches. For example, if you type "best shirt" and then "buy shirt", the results will be different, although they are similar. This is also true of Google ADS search engines.
3- Free Digital Marketing using SEO
Seo is one of the free strategies to carry out digital marketing in the world of games. However, it requires much more time and dedication, which many developers may not have.
With the large production of texts for Google, it became necessary for them to create logarithms to choose which ones would be the best. One of the initial steps is to update: the rules have more than 400 updates annually. That way, if your text is on the first page of Google, it doesn't mean it will be there forever. If the platform identifies that the article does not follow the updates like the others, it may lose placement.
This is quite common on product review sites. That is, if the producer only posts the text and does not update the affiliate links and the products are still old, it may cause discomfort for the user and as we know: discomfort ends with good ranking. After all: who likes old articles with old products? If I'm looking for "more advanced games to play", I don't want to know about games that were more advanced in 2010! Even worse when the links stop working: They convinced the reader to buy and when they click on the link to purchase the product, it is expired. All are bad experiences that can end your domain reputation.
Stop posts that don't perform well
A Linkedin text that drew a lot of attention these last few days was "SEO is not pastry". The argument was: "Many of my clients end up getting in touch and believe that just ask for a text at the top of Google and that's it, it will be there! But that's not quite the case: Google analyzes numerous factors (more than 500) that influence the final result. So there is no point in producing the best content if there are problems with hosting and a bad domain reputation. "
And this is really true. As much as you are making every effort to rank the articles, often the old posts may be delaying the whole process. It is a fact that the material from two years ago does not have as much quality as the current one. So there is no reason to stay where you are. Detach yourself and erase them all. Don't forget to remove the indexing on the google platform through Search Controle.
Beware of broken or negative backlinks
Digital marketing takes user experience into account as a ranking factor. Therefore, avoid links that have already expired so that the logarithm does not penalize your site.
Another aspect related to links (and seo Off page) is that some editors and blog owners end up disclosing the domain links in an uncontrolled way. Everyone who has owned a site knows: Sometimes someone will comment on a random link in the posts that has no relationship. If that was not enough, it will not be just a comment, but many of them.
The logarithm understands only as ONE quote. So, if you quote the same site 100 times on your platform, it will count the same amount as if you quote only one. This is also true in your case, if you are doing this type of activity thinking that you are privileging yourself. The truth is that google will count as Spam.
Investing in LSI
LSI is nothing more than using words similar to the key term in your article. Let's suppose that you wrote a text about "digital gamer marketing", you should use similar words, such as: SEO, ADS, games, developers, launch and many others.
In the past, it was believed that it was enough to simply repeat the key word in an uncontrolled manner within the text. However, the options became even more complex, and to relate content and relevance, it is important to use related terms.
It becomes even more important when there are the same words with different meanings. How will the platform understand what is subject X and what is subject Y?
Some paid apps can help you with that. So, just insert your competitors' link and they will see what the terms in LSI are and tell you the quantity and density of each one. The App also tells you how many of those same words you added in the text and whether you need to insert more or delete.
4- Partnering with digital influencers
Digital influencers often have followers focused on a specific niche. For this, it is important to look for those who have a long reach. One of the most recommended are gamers or streamers. They will be able to play games online or even record while playing their game, all of this live for thousands of people.
This is a really funny way for other gamers to get to know the product that was developed through digital marketing. Depending on the amount you have to finance the campaign, you can get very satisfactory results and the best: unlimited viewing or clicks like ADS.
However, as a disadvantage, the campaign may not be effective and will not bring as many results as expected. And, if it were with ADS, it would not be necessary to pay for the result you did not obtain, the same happens in the opposite way with influencers of digital marketing. To resolve this situation, an alternative is to propose payment in scale with the result that was obtained.
5- Free game with paid items
If you provide a paid game option, not everyone will have the opportunity to buy. However, when it is free, many fans will be able to access it. When starting the game, they may want to have some advantage over competitors. So, what would be a few cents? It may be almost nothing for them. But, as a producer, you know that by adding these cents, you can get more than millions (on an international scale).
Many famous games like PUBG have this methodology and digital marketing. Some developers also have the option of inserting ADS ads into games. Invest in putting them in the breaks and not during online matches.
6- Digital marketing with affiliates
Affiliate marketing is widely used for digital products. But: how does it work? Basically, you will need to register your company on these platforms. Affiliates will sign up to advertise their products. That way, for every sale made, you must pay a commission for it.
In short, the values ​​usually go directly to the affiliate platform. After that, they will pass the percentage that fits the brand, another value to the affiliate and a service fee from the website itself (usually 1 to 2% of the total value).
This is an easy way to get your game well known in a short period of time.  It is not necessary to pay dearly for a specialist and take the risk of not having the expected result. Like ADS, you will only need to make payments when they sell. A positive aspect is that there are many forms of remuneration. However, the main ones are:
Last click:

let's assume that the customer clicked on the link of two affiliates. Only the last link will receive commissions.

First click:

in the same situation as the first option, in this case only the first link that received the click from the consumer who will receive the remuneration.

Proportional value:

In this case, all affiliates whose links were clicked by the customer will receive the value. Imagine that the same undecided customer entered the sales page 10 times through 10 different ads and links. In the end, he bought the product. The commission amount will be divided for all of them.
How to sell using affiliate marketing?
Digital marketing has some complexities. But, there are some steps you can take to set up campaigns and sell. These tips below are especially worth more to the affiliate than to the producer.
Use digital media to your advantage, they can be either social networks or websites. If you have joined a game production company and have to make sales, a good alternative is to produce reviews and record videos about it. Put the link to buy in the comments and offer "supposed discounts".
Another option is to write tutorials or blog articles. At the end of each one, you can use a link building "click here" so that interested parties can click and download.
Analyze the form of monetization chosen by the producers. For example, if it is for the first click, it is ideal that you use Facebook campaigns or social networks because that is where the gamer will know the game. So if he clicks on your ad first, the commission will be yours. If it is first click through blog posts, the return may not be great. No matter how much the customer buys through your link, the owner of the first one will be commissioned. And, generally, who goes to Google to search is because they have heard about social networks, right?
If the option is the last click, it is good to write texts for the blog. That's because not all gamers make the decision to buy in the first ad. More research is important to them. That way, they will know the ads and search about the subject. When influenced, they will click on your final link to buy. The commission will be yours alone.
So, did you find digital gamer marketing a hard task?
There are so many things to consider before creating a digital gamer marketing strategy! It is not such a simple task. There is market research, elaboration of techniques and goals, values, when to put into practice and many other things.
Anyway, everything will depend exclusively on your goals. There are very cheap (or free) options that, when done correctly, can bring exorbitant results.
Don't forget to share on your social networks so your friends can learn a little more about digital marketing for games! We are sure that the text will add a lot to their lives!